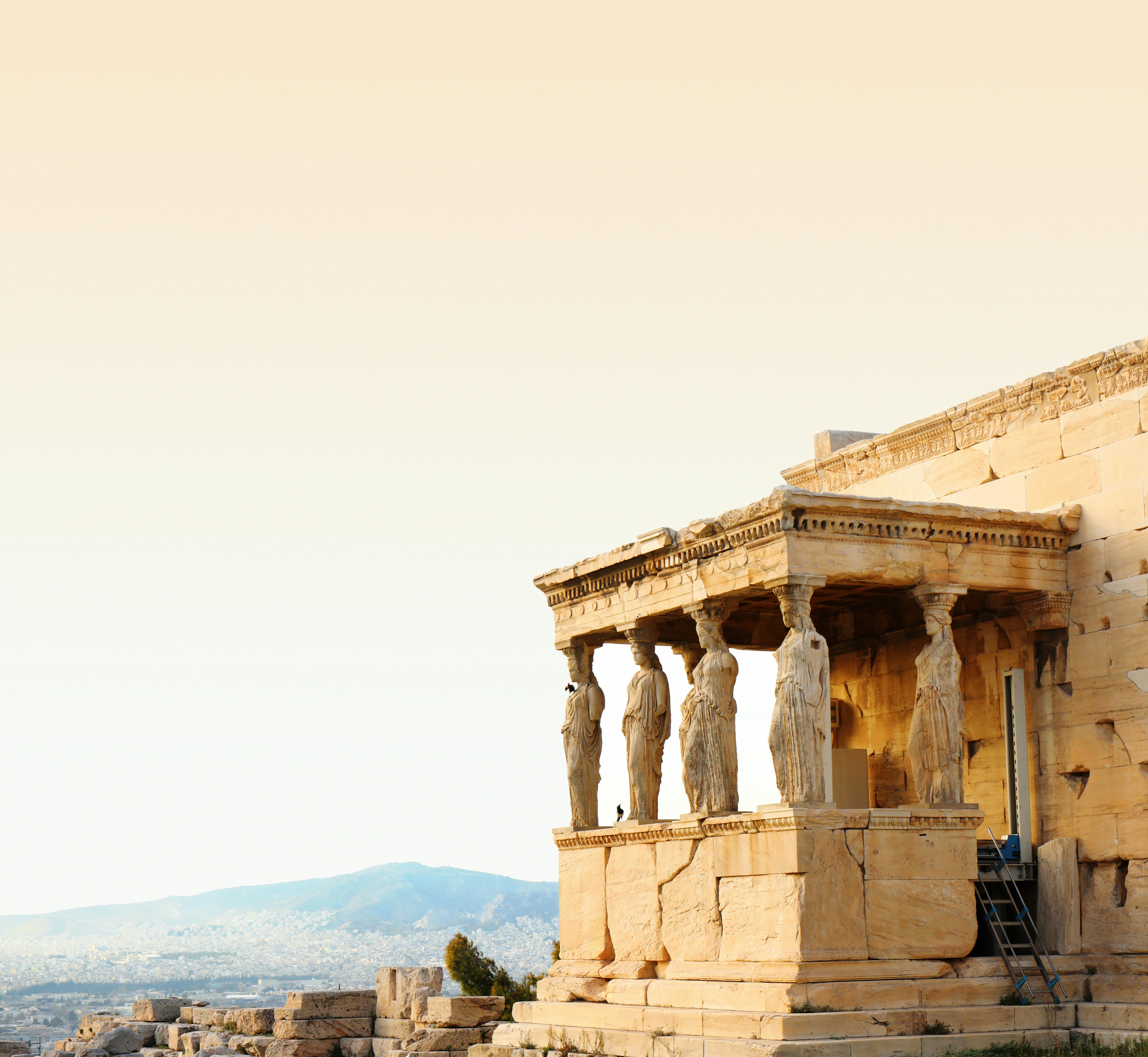 Spend a day discovering the history and architecture of ancient Athens: feel the majesty of the Acropolis and have lunch at the world-famous Hard Rock Cafe. An engaging tour for the whole family that combines some of the most iconic sites in the city with a delicious and unique lunch.
You'll start your day by being picked up at your hotel and taken to the Acropolis where you'll meet your guide and climb up the 80 steep steps through the monumental gateway Propylaea: take in all the beauty of these ancient ruins and fill your camera with extraordinary pictures in front of the landmarks. On the highest point of the Acropolis, you'll find the Parthenon, one of the greatest monuments of any ancient civilization and the perfect representation of Doric-style architecture. Even the youngest can enjoy counting the sections that make up a Doric column and they look for a slab of marble that they are allowed to touch.
You'll then continue on to the north side of the Acropolis where you'll get to explore the Erectheion, a sacred site from which it was once decided god would rule the entire city. On the south side of the building, you'll see the Porch of the Caryatids, or Porch of the Maidens.
At the conclusion of your tour, you'll have some time to explore on your own before re-boarding the vehicle and heading to the Old Olympic Stadium.
After having walked all morning and having worked up an appetite, you'll get to enjoy your lunch at the internationally famous Hard Rock Cafe. This rock 'n' roll-themed restaurant displays music memorabilia of legendary musicians from around the world. Once you've enjoyed your typical American lunch, you'll ride along a scenic drive on your way back, viewing all the highlights of Athens from the comfort of your seat.
Tour of the Acropolis of Athens and lunch at the Hard Rock Cafe boeken?
Levertijd:  Realtime
Athens

Actieprijs vandaag : 145.00 Euro
Meer informatie >> Naar aanbieder van Tour of the Acropolis of Athens and lunch at the Hard Rock Cafe