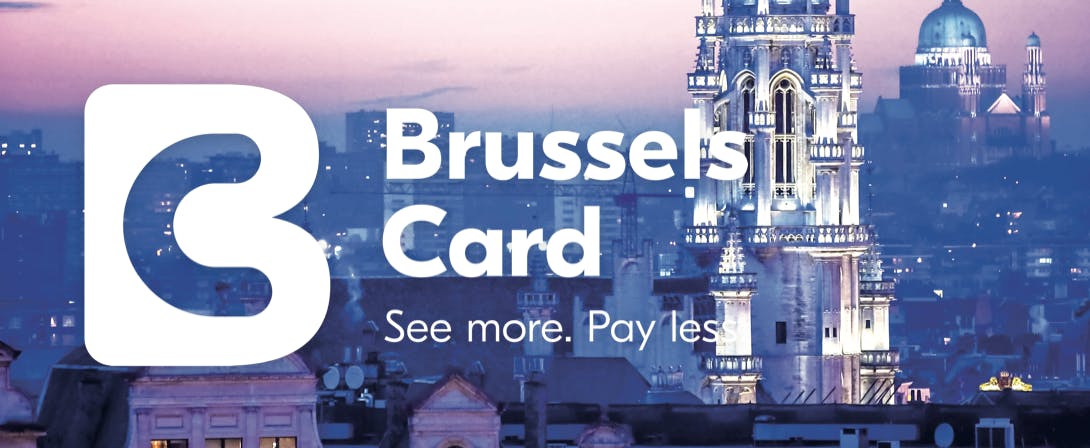 The Brussels Card is an ideal traveling companion for discovering this fascinating capital of Europe. This user-friendly card puts Brussels at your fingertips.It comprises
– Free access to 49 museums of Brussels, including all highlights
– Discounts to tourist attractions and tours
– Discounts in several Brussels shops
– Free public transportation (only if you have a 'Brussels Card + public transport')
– A skip-the-line ticket to the Atomium (Only if you have a 'Brussels Card + Atomium')
– Free illustrated information guide (100 pages, in 3 languages), free city map, and free museum map presenting all Brussels museums
– Click here to see the list of attractions and the discounts
How to use the Brussels Card
– Your Brussels Card is valid for 24, 48, or 72 hours from when it's first used in a museum (or at the Atomium)
– You must use your Brussels Card for the first time within a year of its purchase date. Attention: when using your card in the next calendar year, you should take into account that the list of museums and discounts might have changed! The list of museums and discounts is updated every 1 February
Brussels City Card for 24h, 48h or 72h with public transportation or Atomium boeken?
Levertijd:  Realtime
Brussels

Actieprijs vandaag : 29.00 Euro
Meer informatie >> Naar aanbieder van Brussels City Card for 24h, 48h or 72h with public transportation or Atomium