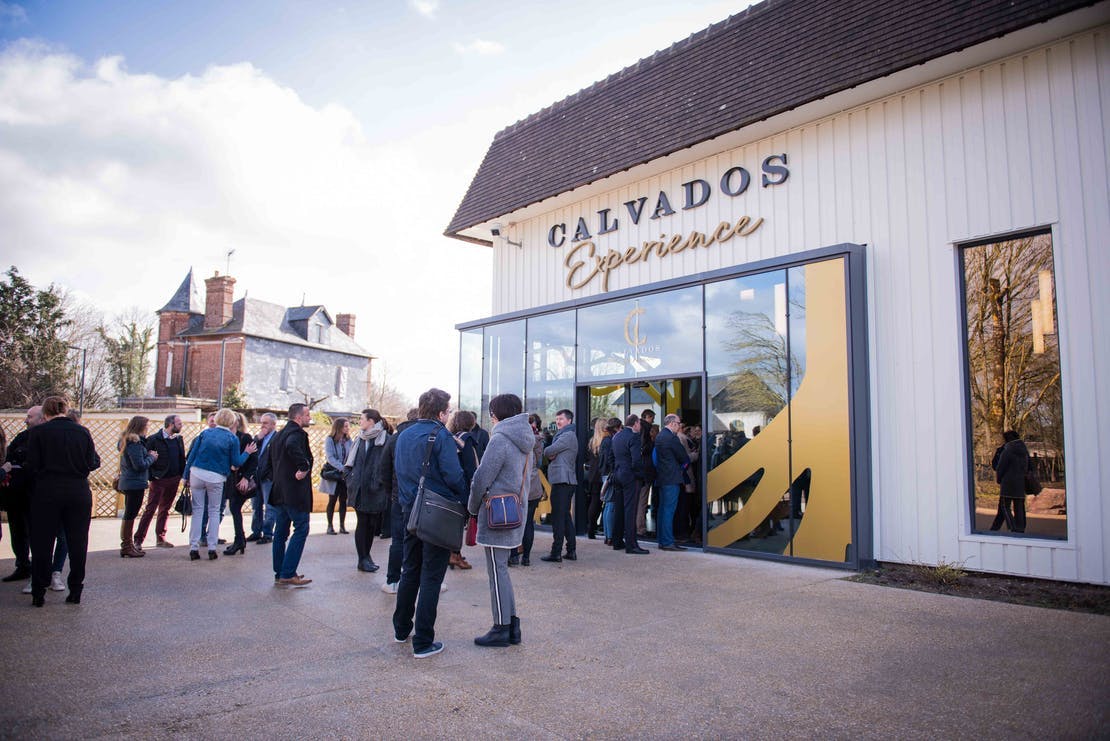 Set in Normandy on the site of France's oldest Calvados Maison, the Calvados Experience is a world-class visitor attraction that immerses you on a multi-sensory journey of the history of Normandy! Start your visit with a 45-minute audio-guided tour where you walk through several lively and beautifully decorated halls with explanations accessible to everyone. Throughout the visit, witness the mystery of the transformation of Calvados, the traditional Norman apple brandy, which is part of the cultural and culinary heritage of France and Normandy.This unique experience ends with 3 options to choose below:
– Option 1: learn the basics of mixology by making 3 cocktails with a French bartender
– Option 2: enjoy an exquisite tasting of Calvados, aperitif, or juice, with local cheese
– Option 3: sample an exquisite tasting of Calvados with local cheese and prepare a cocktail with a French bartender
Calvados Experience with cocktail workshop and discovery tasting boeken?
Levertijd:  Realtime
Deauville

Actieprijs vandaag : 21.50 Euro
Meer informatie >> Naar aanbieder van Calvados Experience with cocktail workshop and discovery tasting