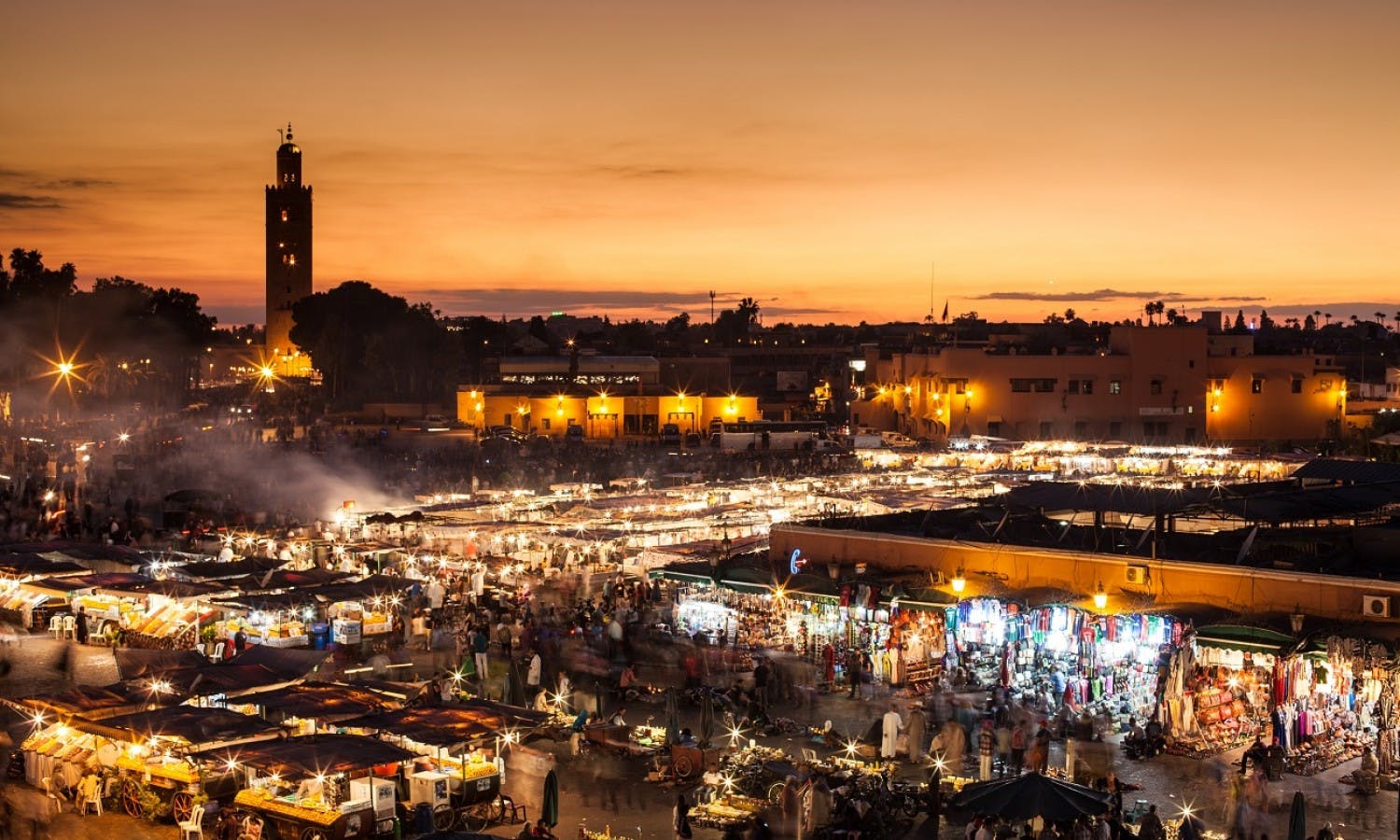 In the heart of the famous Djemaa El Fna Square, the Palais Arabe helps you experience the glory of Morocco's past. Let it woo you with its legendary hospitality. The former home of a noble Moroccan family, Palais Arabe has been renovated by great masters using a variety of materials such as tadelakt, zelliges of Fez, carved wood and more. Experience a fascinating world in a palace full of magic.
Enjoy an evening of wonderful entertainment as you enjoy the very best of Moroccan cuisine during this cultural and culinary journey. Entertainment includes a traditional Andalous orchestra and belly dancing. For dinner enjoy Moroccan salads, tajine and Moroccan tea.
Dinner in Marrakech: an evening at the Palais Arabe restaurant boeken?
Levertijd:  Realtime
Marrakech

Actieprijs vandaag : 43.00 Euro
Meer informatie >> Naar aanbieder van Dinner in Marrakech: an evening at the Palais Arabe restaurant