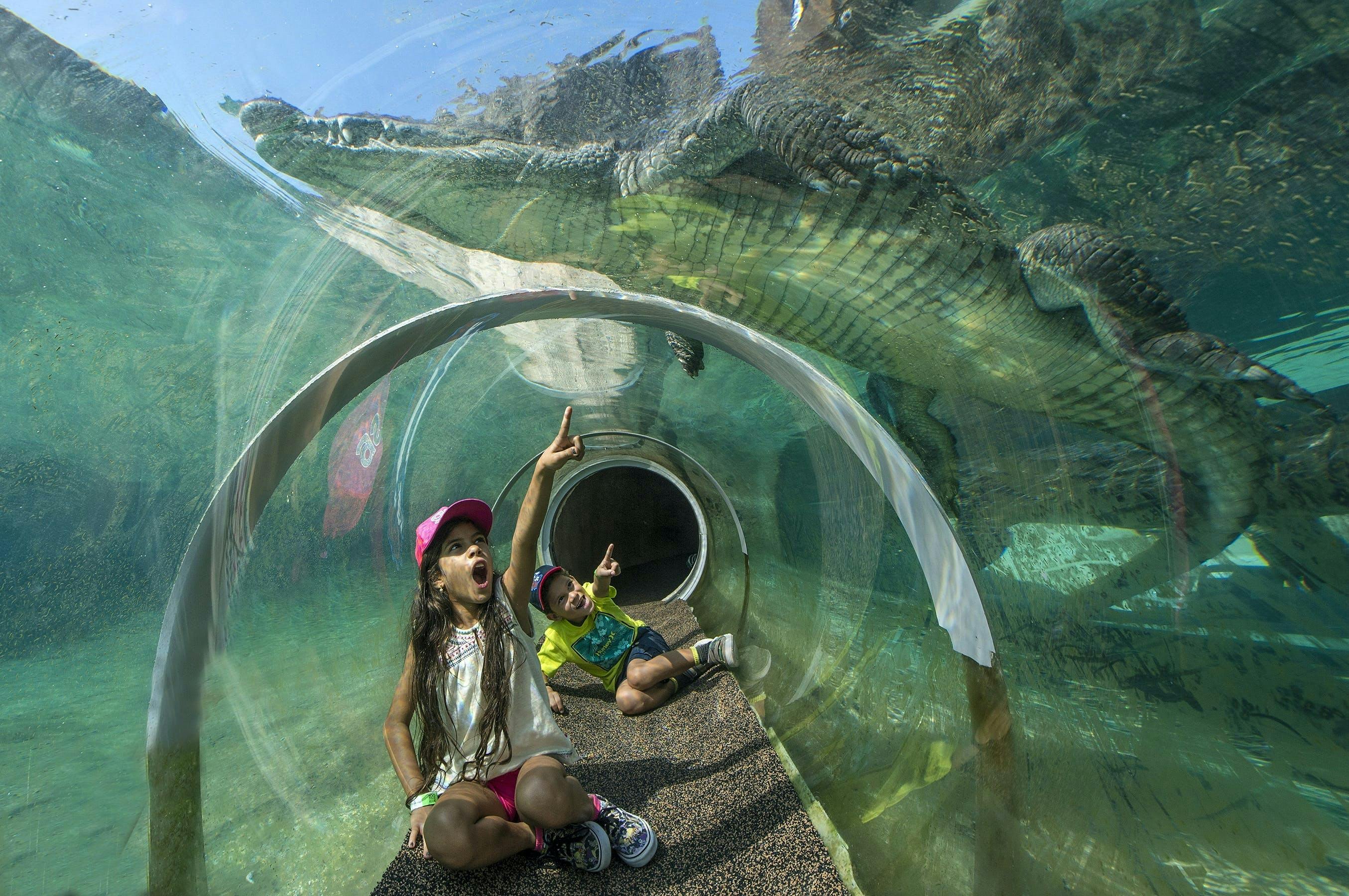 Travel the entire world in a day at Zoo Miami – visit Africa, Asia, the Amazon, and Australia. Zoo Miami consists of 340 developed acres with more than 3,000 animals and over 1,200 plants and trees which are planted in such a way as to mimic the animals' natural habitats.
– Encounter animals like lions, tigers, orangutans, elephants, gorillas, chimps, koalas, tree kangaroos, meerkats and more
– Wings of Asia Aviary, the largest Asian-themed aviary in the western hemisphere with hundreds of free-flying birds
– Amazon and Beyond – a rainforest of jaguars, anacondas, bats, venomous snakes (behind glass exhibits, of course), rare frogs, harpy eagles, and a 48,000-gallon aquarium
– Florida: Mission Everglades! Come face-to-face with some of the incredible animals that call Florida home. You'll be sure to see alligators, crocodiles, a bald eagle, and river otters
General Admission Packages includes:
– General Admission
– Parking
Food Package includes:
– Zoo Miami admission
– Parking
– Food basket with fries
– Souvenir cup with a fountain drink
Food basket options: one of the following: hamburger, cheeseburger, veggie burger, chicken tenders, hot dog, deli wrap, BBQ pulled pork or salad
Zoo Miami general admission tickets or food package boeken?
Levertijd:  Realtime
Miami

Actieprijs vandaag : 21.77 Euro
Meer informatie >> Naar aanbieder van Zoo Miami general admission tickets or food package