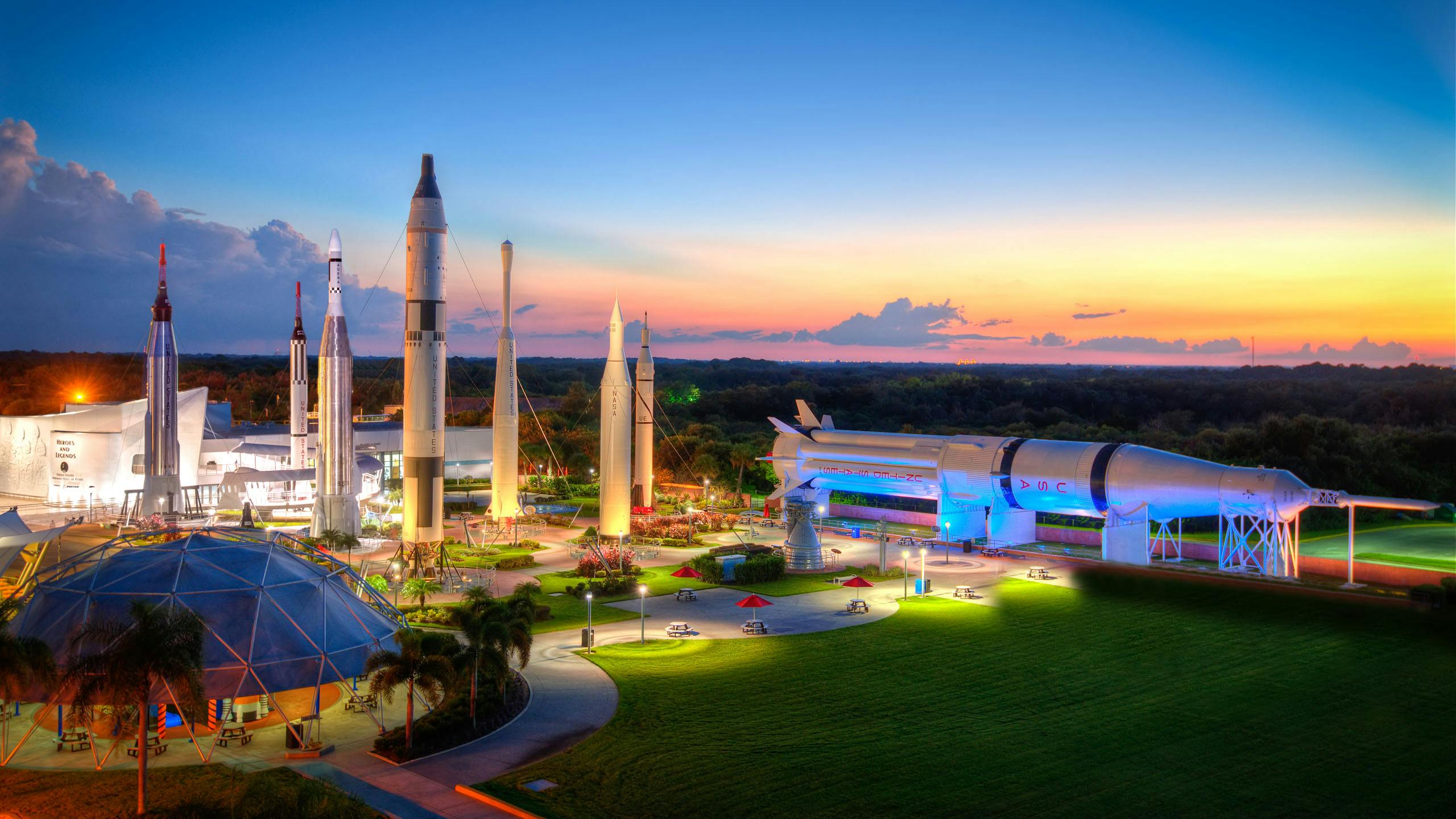 Kennedy Space Center Visitor Complex℠ brings to life the epic story of the U.S. space program, offering a full day of fun and educational activities. Interactive, inspirational, and authentic, Kennedy Space Center Visitor Complex offers a mix of thrilling simulators, breathtaking attractions, behind-the-scenes tours, interactive exhibits, larger-than-life 3D space films, rocket launch viewing opportunities and more. Other key attractions and experiences include:
– Astronaut Training Experience®
– Heroes & Legends, featuring the U.S. Astronaut Hall of Fame®
– Kennedy Space Center Tour featuring the Apollo/Saturn V Center. Walk beneath a real Saturn V moon rocket, one of only three remaining in the United States
– Space Shuttle Atlantis®
– Shuttle Launch Experience®
– IMAX® A Beautiful Planet 3D and Journey To Space 3D films
– Astronaut Encounter- shake hands and taking a photo with one of the few who has traveled to space
– Journey To Mars: Explorers Wanted, Science on a Sphere®
– The Rocket Garden, Astronaut Memorial and Children's Play Dome
Your journey awaits!
Kennedy Space Center skip-the-line admission ticket boeken?
Levertijd:  Realtime
Orlando

Actieprijs vandaag : 54.07 Euro
Meer informatie >> Naar aanbieder van Kennedy Space Center skip-the-line admission ticket