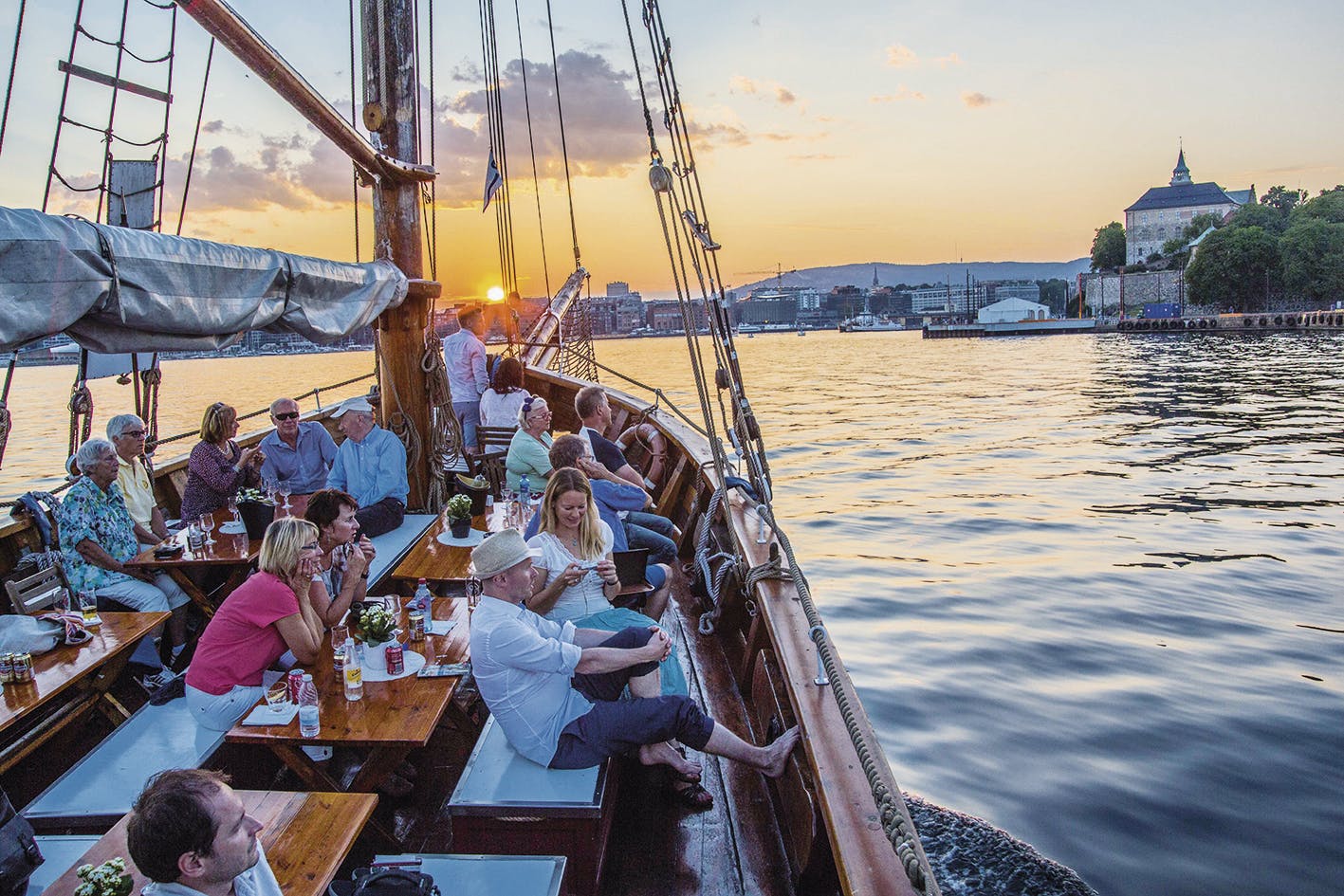 Get ready for a special Norwegian evening. Board the traditional wooden boat and sail into the fjord. Discover the beautiful scenery around Oslo and discover the many islands, bays and inlets. You will see the Hovedøya island, the Dyna Lighthouse and the peninsula of Bygdøy. This last area of Oslo holds the city beach as well as a variety of museums like the Maritime Museum and the Fram Museum. Look around for the veteran sailing ships that are moored outside and the Fram polar ship. While you are sailing around these special places you will enjoy a local Norwegian buffet of shrimps served 'au naturel' with some bread, butter and lemon. At the bar you can order a hot or cold drink to complete your meal.The buffet you will enjoy includes:
– Shrimps/prawns 'au naturel'
– Bread
– Butter
– Lemon
– Mayonnaise
Fjord evening cruise with shrimp buffet boeken?
Levertijd:  Realtime
Oslo

Actieprijs vandaag : 52.25 Euro
Meer informatie >> Naar aanbieder van Fjord evening cruise with shrimp buffet