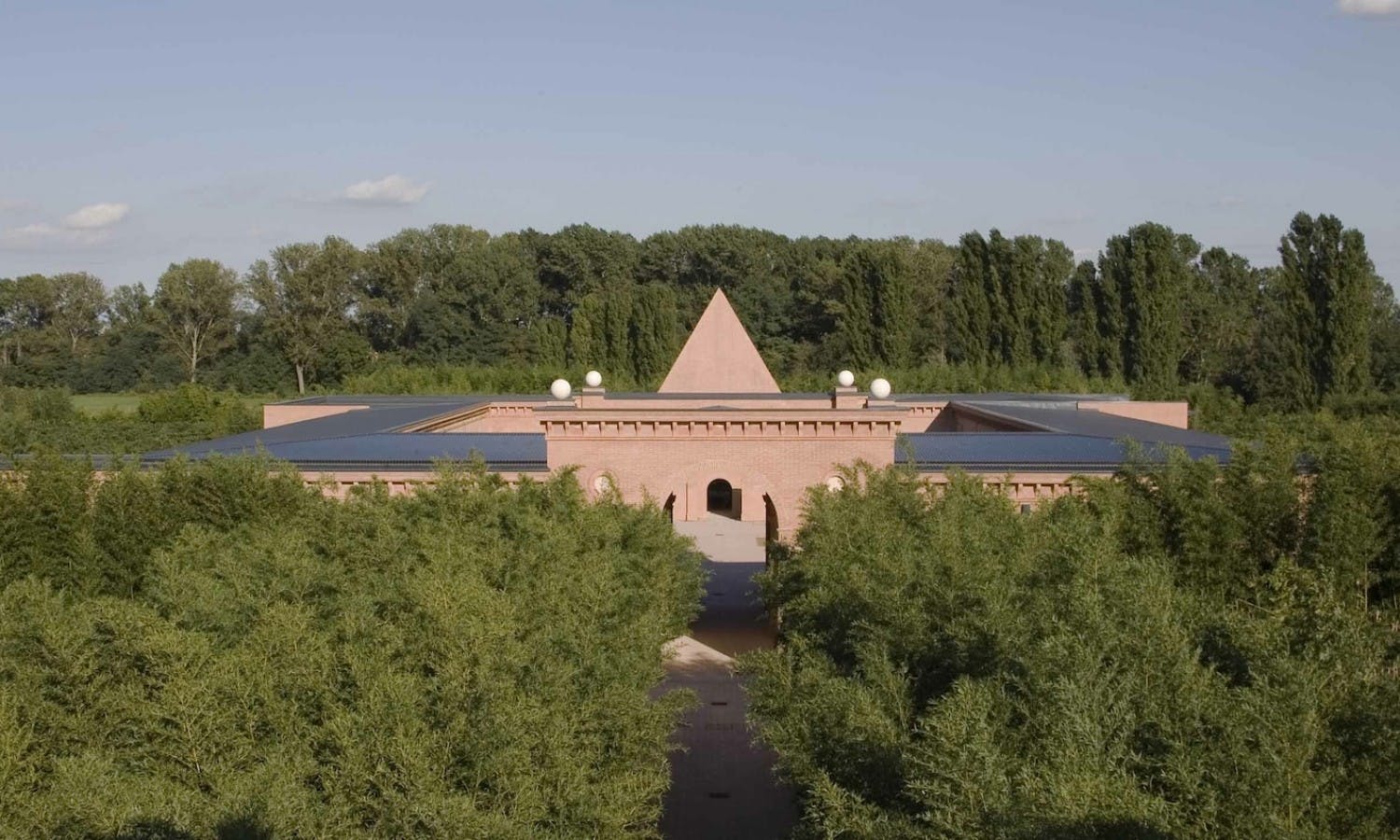 Always surrounded by an aura of charm and mystery, the labyrinth is an architectural element that even today continues to arouse imaginations thanks to the myth of Daedalus, builder of the famous Minotaur's labyrinth. Starting from June 2015, Italy will also have its own maze to get lost to find the childlike thrill of game and adventure! A place where nurturing the spirit, discovering valuable artworks. The Masone Labyrinth – designed by the publisher and designer Franco Maria Ricci – is waiting for you in Fontanellato, near Parma, with its 7 acres.Made entirely from bamboo plants of different types, the complex of the labyrinth hosts cultural spaces for more than 5,000 square meters, which house the art collection of Franco Maria Ricci: about 500 works from the sixteenth to the twentieth centuries. There is also a library dedicated to famous examples of typography and graphics, including several works by Giambattista Bodoni and the entire production of Alberto Tallone.This magnificent cultural park, with the largest bamboo maze in the world, is part of the Castle Circuit of Parma and Piacenza Duchies. You will find a path of more than 3 km, with 200,000 evergreens. The art collection is curious and eclectic, with works ranging from sculptures from the 1600s to neo-classical ones, from still lifes to busts and portraits of Napoleon, from the romantic and popular painting of the nineteenth century to Deco art. PRICES:
– Entrance ticket 18€ + 2€ administration fee = 20€
– Child entrance ticket 6-12 years 10€ + 2€ administration fee = 12€
– Entrance ticket + Light menu 28€ + 2€ administration fee = 30€
– Entrance ticket + Festive brunch menu 53€ + 2€ administration fee = 55€
– Entrance ticket + Traditional gourmet menu 53€ + 2€ administration fee = 55€
– Entrance youth ticket + Kids menu 25€ + 2€ administration fee = 27€
– Free entrance child + Kids menu 10€ + 2€ administration fee = 12€
Labirinto della Masone entrance tickets boeken?
Levertijd:  Realtime
Parma

Actieprijs vandaag : 20.00 Euro
Meer informatie >> Naar aanbieder van Labirinto della Masone entrance tickets