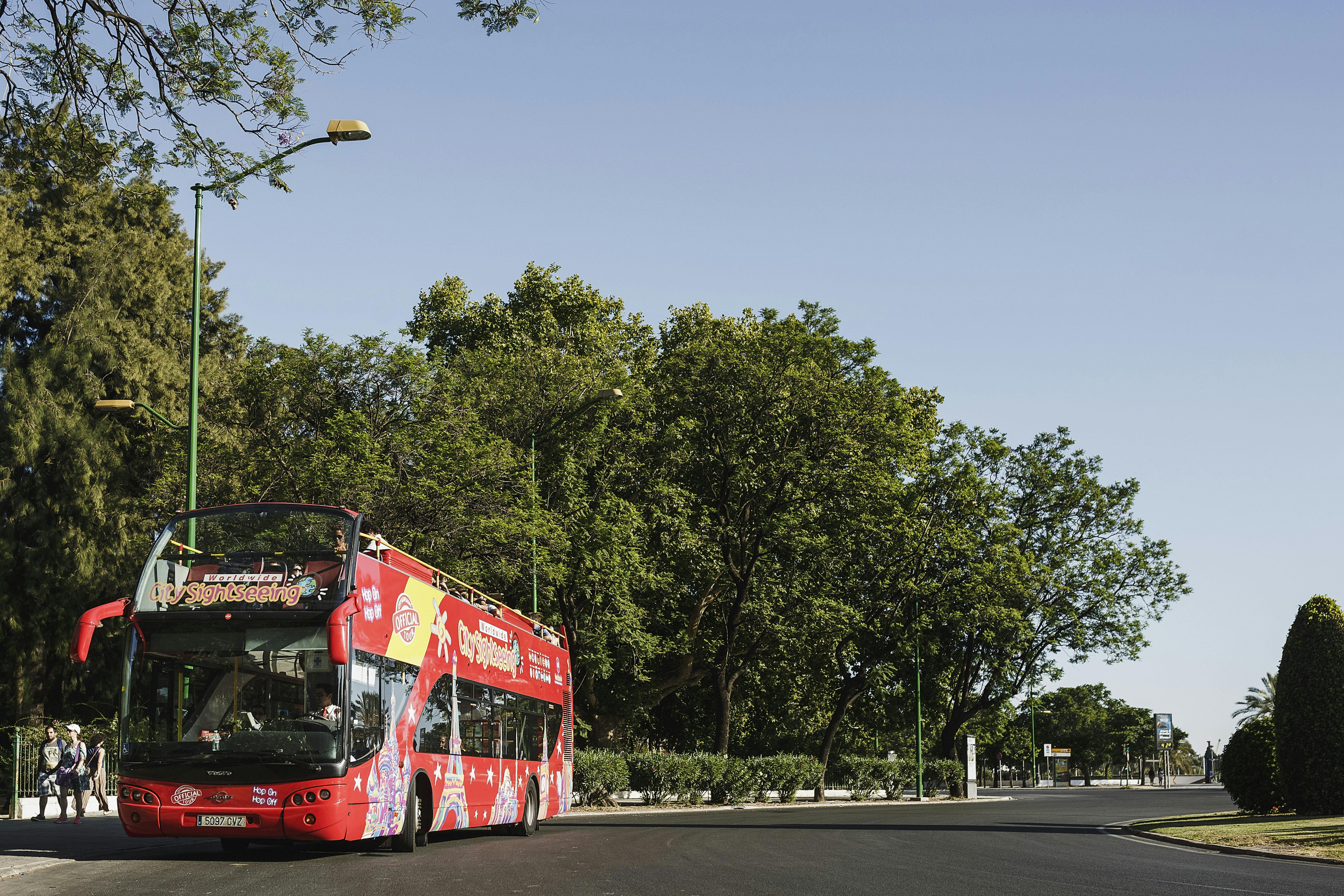 Potsdam, one of the most beautiful cities in Germany, is the capital city of the State of Brandenburg. Take a City Sightseeing bus tour and explore the city at your leisure, with the opportunity to hop on and off at conveniently located bus stops. With one line taking you all around the heart of the city, you'll be able to explore all the fantastic attractions that Potsdam has to offer. The first bus stop will take you to Luisenplatz. Take in the views of the water feature and the spectacular cream-colored Brandenburg Gate, built in the 18th century. Do you have a passion for great movies? Hop off at the Film Museum at Bus Stop 4 to learn all about the history and culture of the German cinema. To really immerse yourself into the culture here in Potsdam, make sure you hop off at The Dutch Quarter at Bus Stop 5, where Potsdam meets the Holland atmosphere.
At Bus Stop 8, you'll find the Marmorpalais, also known as the Marble Palace, located right on the magnificent New Gardens and the Holy Lake. If you want to learn about Russian influence, take a trip to Alexandrowka, the Russian colony of the city where you'll see the Russian-style architecture and be able to visit the Museum close by. Bus stops:
– ab Luisenplatz
– Hafen / Barberini
– Hauptbahnhof
– Filmmuseum
– Holländisches Viertel
– Theater / Fluxus
– Glienicker Brücke
– Marmorpalais
– Cecilienhof
– Alexandrowka
– Orangeriescholss (Sanssouci)
– Neues Palais
– Orangeriescholss (Sanssouci)
– Schloss Sanssouci
– Obelisk Sanssouci
City Sightseeing hop-on hop-off bus tour of Potsdam boeken?
Levertijd:  Realtime
Potsdam

Actieprijs vandaag : 20.00 Euro
Meer informatie >> Naar aanbieder van City Sightseeing hop-on hop-off bus tour of Potsdam