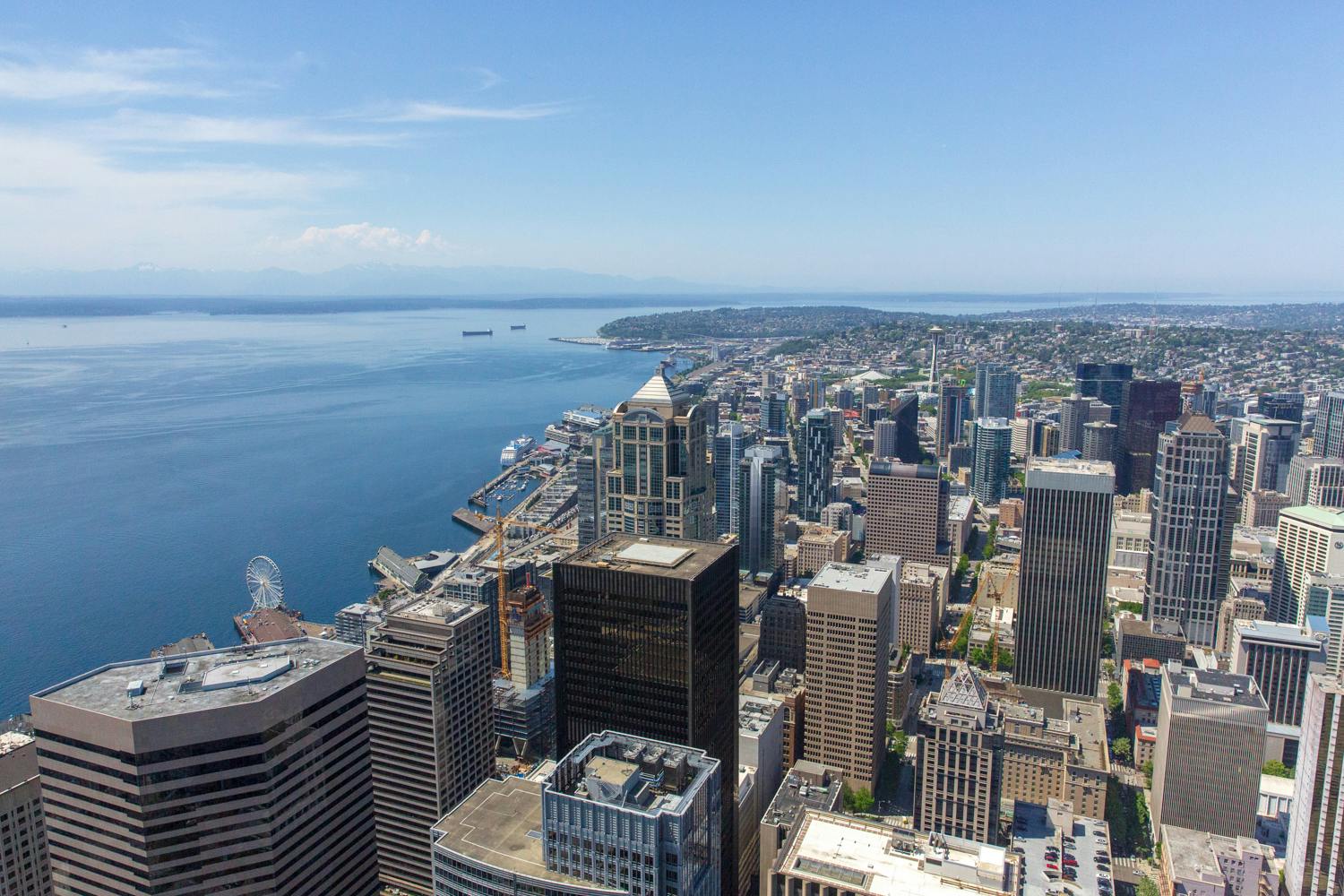 Sky View Observatory is the tallest public observatory in the Pacific Northwest and the perfect place to begin any Seattle experience. Guests ascend 73 floors in 70 seconds in an immersive elevator ride that whisks them to the Observatory, where stunning 360-degree views await.
From Mt. Rainier to Mt. Baker, to the San Juans and the Olympics, all of the Northwest's magnificent scenery is on display. You can relax at the Sky View Café with a snack, coffee, local beer or boutique wine while you take in the breathtaking views. Whether planning an excursion to the rainforest or a journey through Seattle's thriving cultural scene, Sky View is the essential first stop. You can plan your visit with the city and the wild at your feet.
Seattle Sky View Observatory tickets boeken?
Levertijd:  Realtime
Seattle

Actieprijs vandaag : 17.73 Euro
Meer informatie >> Naar aanbieder van Seattle Sky View Observatory tickets