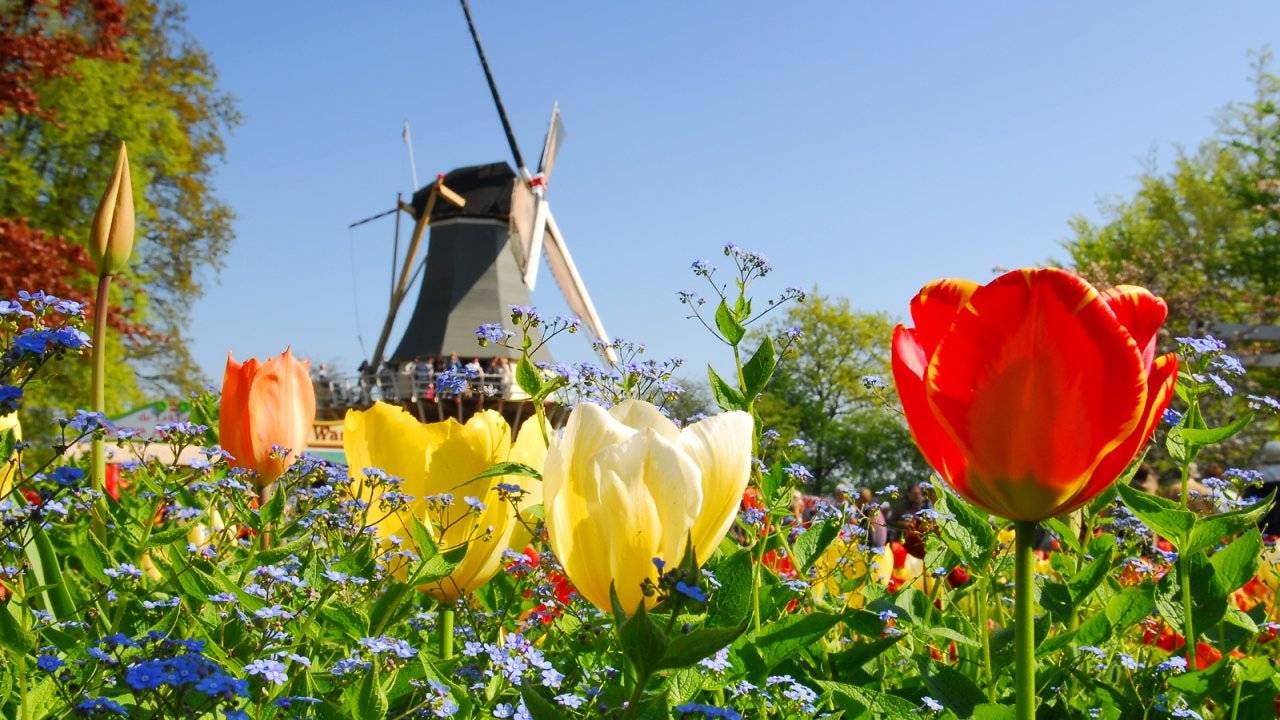 Enjoy a panoramic ride to the bulb flower area around Lisse, where depending upon the season, you will see a landscape with colorful bulb flower carpets in almost any color you can imagine.Continue to the true highlight of this tour, the Keukenhof Gardens. Once a mere kitchen garden filled with vegetables and herbs, the Keukenhof – in the middle of South Holland's tulip region – now has the distinction of being the world's largest flower garden, hosting some 800,000 visitors per year. This guided tour will take you through the 15 kilometres of footpaths and 32 hectares of gardens, where millions of bulbs are planted each year.Upon your return to The Hague you will be dropped-off at Madurodam to explore the park at your leisure. Feel like a mighty giant as you stroll past small-scale (1:25) replicas of famous Dutch landmarks like the Port of Rotterdam and the Rijksmuseum.Itinerary:
– Departure from the Hague
– A 40-minute drive to destination
– Scenic ride to the bulb flower area of Lisse
– Walk together with your guide through the flower mosaics in Keukenhof
– Discover the Keukenhof Gardens at your own during free time
– Drive approximately 40-minutes back to The Hague
– Receive your voucher for Madurodam
Keukenhof guided tour from the Hague with visit to Madurodam boeken?
Levertijd:  Realtime
The Hague

Actieprijs vandaag : 112.50 Euro
Meer informatie >> Naar aanbieder van Keukenhof guided tour from the Hague with visit to Madurodam