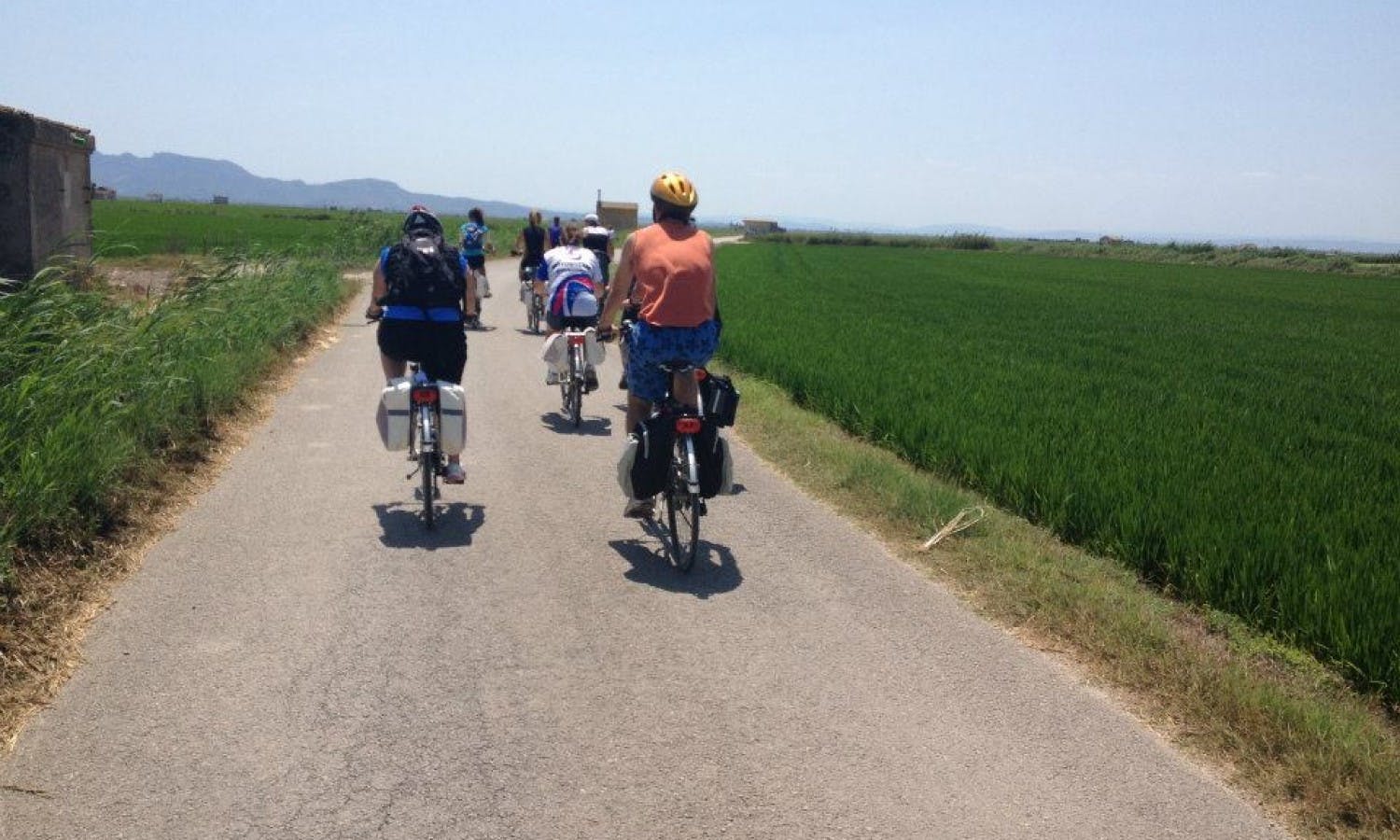 Located some 20 km south of Valencia, a visit to the natural lagoon of Albufera is a must for nature lovers! The excursion begins at Ruzafa. Here you'll meet your guide who lead you until Albufera Natural Park. It is a national park and surrounded by wetlands with about 250 different bird species.
Begin the tour leaving the old city and descending into the Turia Gardens, where the river used to flow through, in the direction of the City of Arts and Sciences. You ride on the bike line, until the end of the Turia park, then leave it going up a bridge and you ride until you reach the little town of El Palmar, located in the middle of the lagoon, and here, take a boat for an incredibly relaxing boat trip on the lagoon!Finish the tour with a special Valencian lunch: paella! At La Albufera the tradition of paella kept growing through time and it is where you can taste the best paella in Spain!
Albufera bike tour boeken?
Levertijd:  Realtime
Valencia

Actieprijs vandaag : 60.00 Euro
Meer informatie >> Naar aanbieder van Albufera bike tour